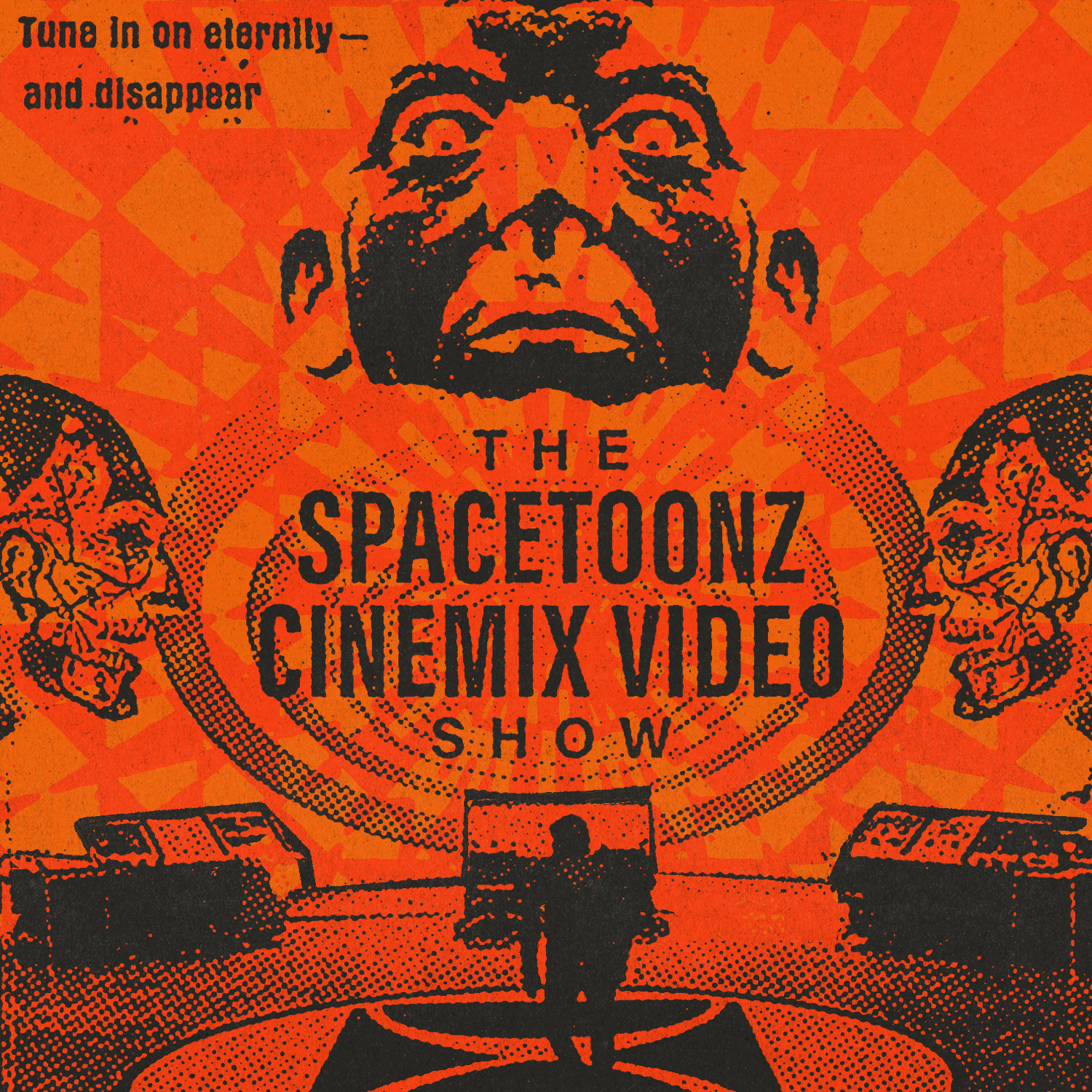 THE SPACETOONZ CINEMIX VIDEO SHOW (EPISODE 6)
Episode 6 starts off with a bang with Joe D'Amato's PORNO HOLOCAUST and the iconic bow chicka bow wow sounds of maestro Nico Fidenco.
Continuing the seduction, French master composer Francois de Roubaix delivers two cuts from lesbian vampire masterpiece DAUGHTERS OF DARKNESS as Alessandro Alessandroni closes out Segment 1 with the title theme to Jean Brismee's euro-horror favorite THE DEVIL'S NIGHTMARE.
The Spacetoonz Cinemix Video Show also pays tribute to Italian maestro Ennio Morricone featuring 3 tracks from just 3 of the legends key genres, the Comedy , the Giallo and the Spaghetti Western.
Ending the show Jimmie reminisces spinning another classic Cinemix from 80's horror favorite THE RETURN OF THE LIVING DEAD.
EPISODE TRACK LIST
PORNO HOLOCAUST | Sequence 9 - Nico Fidenco
DAUGHTERS OF DARKNESS | Opening/ Amour Sur Les Rails - Francois de Roubaix
THE DEVIL'S NIGHTMARE | Main Titles - Alessandro Alessandroni
ESCALATION | Dies Irae Psichedelico - Ennio Morricone
WHO SAW HER DIE? | Canto Della Campana Stonata - Ennio Morricone
SONNY AND JED | Sonny - Ennio Morricone
THE RETURN OF THE LIVING DEAD | Do You Want To Party - 45 Grave
SoundCloud
---
Vimeo

Mixed & Edited by Jimmie Gonzalez
Contact:
Instagram / Twitter
@spacetoonz
Vimeo