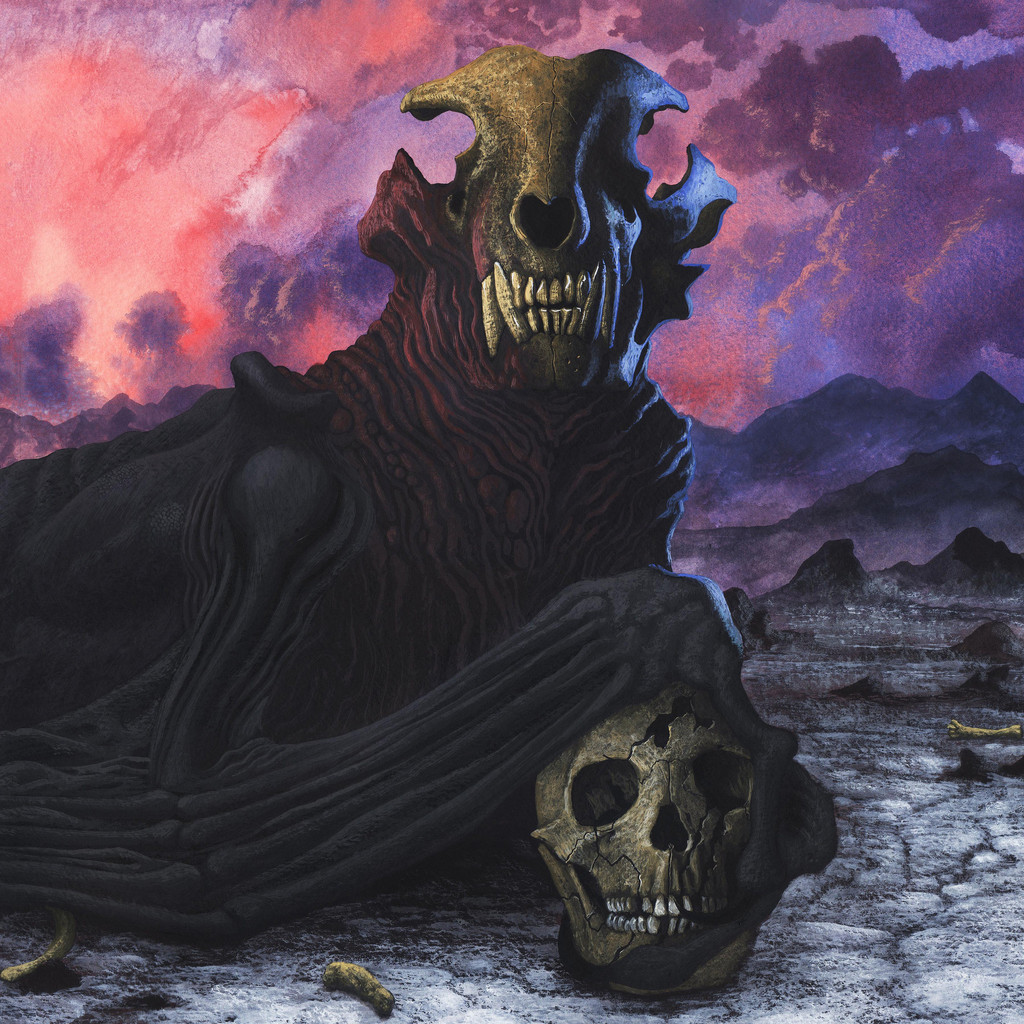 Lovecraft in Black Subscription available ONLY at www.cadabrarecords.com 100 spots only. Variants will be based in black vinyl.
Subscription includes:
* The Hound and The Music of Erich Zann - Lp - Black and boris purple swirl vinyl. Ships 2/1/16
* The Lurking Fear - lp - Due Spring
* Pickman's Model and The Picture in the House - lp - Due Summer
* Subscription exclusive - Hallowe'en in a Suburb & Others, read by Andrew Leman - 7" ep - A collection of 7 poems including: Hallowe'en in a Suburb, The Cats, The Garden, Festival, Astrophobos, Despair, and The Messenger. (exclusive to subscription).
* Black and white swirl vinyl.
* Art by Joe Keinberger.
* Cover is a giclee print on fine water color paper, pasted on a black screen printed sleeve on french poster paper.
* Individually numbered with insert.
* All albums come with an individually numbered, screen printed band, bound by a wax seal.
* "The Initiate's Compendium", mini zine/ art book. Published by Seventh Church Ministries, a publisher of fine art books of newly commissioned art, based on classic horror fiction. Cover is hand screen printed, hand assembled, and numbered.
Since 2008, Philadelphia based artist Michael Bukowski has endeavored to illustrate every creature mentioned in H.P. Lovecraft's fiction and poetry. This includes monstrous deities from the depths of space, blood bathed gods and goddesses from old world religions and horrible monstrosities from the realm of dreams. Currently there are 8 individual volumes as well as 2 collections and a large volume dedicated solely to forms of Nyarlathotep. Bukowski's work was recently showcased in the H.P. Lovecraft 25th anniversary issue of Rue Morgue Magazine.
The Initiate's Compendium is an introductory sample of Bukowski's illustrations based H.P. Lovecraft's most iconic creatures. It also includes a never before published piece based on The Music Of Erich Zann.